American Oak Veneer
There are two main types of American oak veneer.
They are white oak veneer and red oak veneer.
In fact, they are the two best-selling oak wood veneers all over the world.
Red oak veneer has a competitive price compared to white oak veneer.
Oak veneer sheet is for the decoration of furniture, door, and other carpentry work.
Oak veneer rolls are for the profile wrapping and edgebanding for wood boards.
In fact, you can get the oak veneer thickness from 0.25mm, 0.4mm, 0.5mm, 1.0mm to 2mm.
Flat cut oak veneer, rift cut oak veneer, quarter cut oak veneer, and rough sawn cut oak veneer are all available.
American Oak Veneer Sheets and Rolls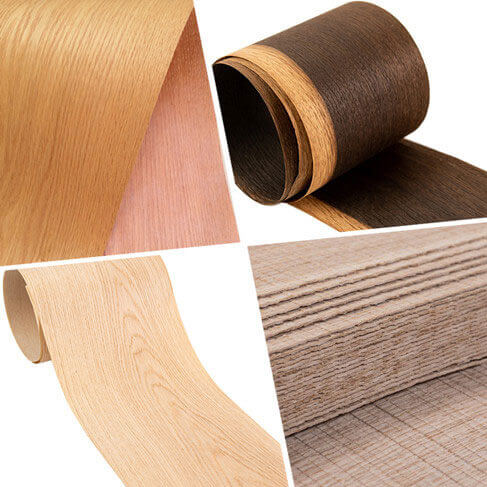 American White Oak Veneer
American white oak veneer has the better density and hardness.
Usually, white oak is more expensive than red oak.
When it comes to high end furniture, door, wall background covering, and door profiles.
White oak veneer has a better appearance than red oak.
Smoked oak veneer and rough cut oak veneer are the two popular oak wood veneers recently.
As you probably know, they are all white oak veneer.
Flat cut white oak and rift cut white oak veneer is in big demand in China veneer markets.
0.25mm thin oak with fleece backed veneer is the best option if you want to save total costs.
American Red Oak Veneer
Red oak veneer is original from North American.
There is a huge production of fleece backed red oak veneer, paper backed red oak veneer, and red oak veneer rolls.
Spliced red oak veneer is also popular for interior decoration.
We produce a big quantity of red oak veneer edge banding in thickness 0.45mm, 0.8mm, 1.2mm, and 2mm.
For profiles wrapping, most of our clients choose 0.25mm red oak veneer rolls with fleece backed.
For dyed oak veneer, we also use red oak veneer as raw materials.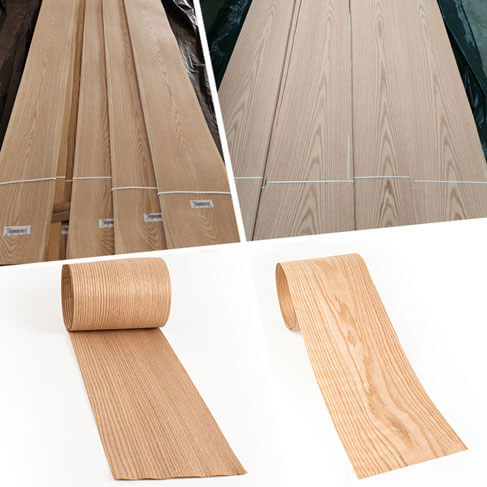 16 Related Oak Wood Veneer Products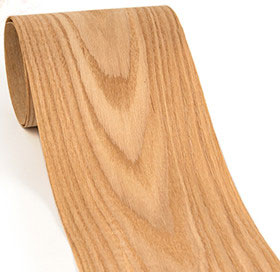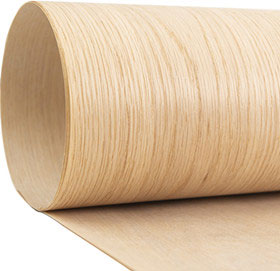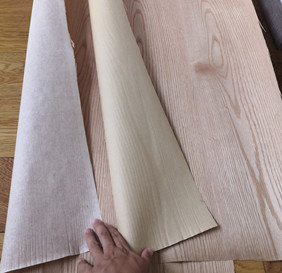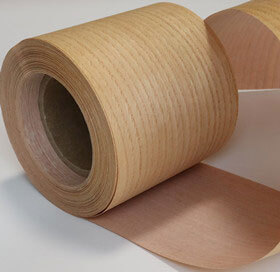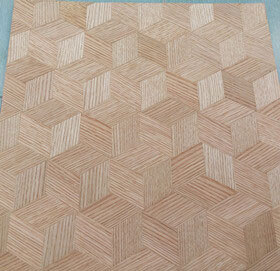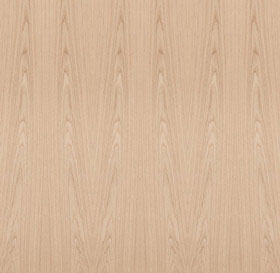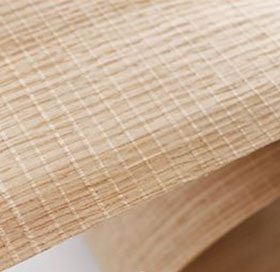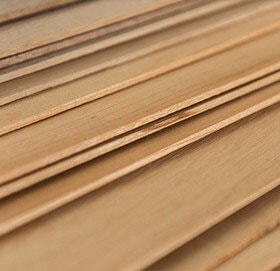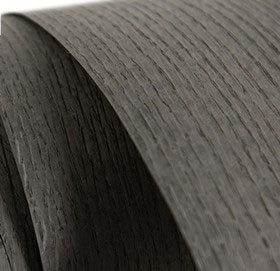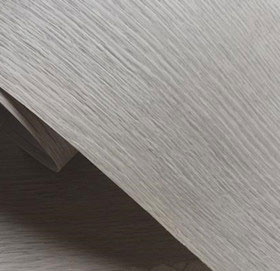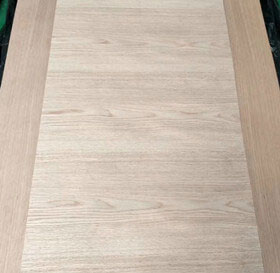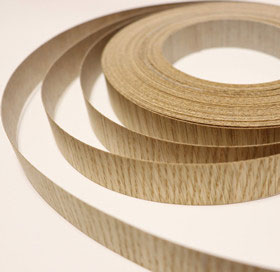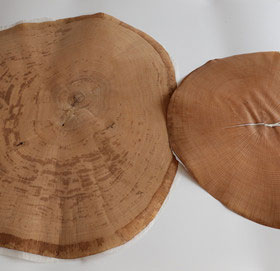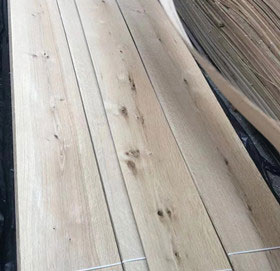 In the Chinese wood veneer market, the standard thickness of oak veneer is about 0.42mm to 0.45mm.
For thin oak veneer, the standard is 0.25mm with fleece backed or kraft paper backed.
It is easy to find 1mm and 2mm thick oak veneer sheets for high end furniture and veneered plywood here.
Unfortunately, China's natural veneer market has very less demand for 0.55mm to 0.6mm natural oak sheets.
If you are interested in oak wood veneer, you are welcome to visit our blog to read 13 types of oak wood veneer.