Woven Veneer
is a kind of decorative hardwood veneers, the raw materials can be the natural wood veneer,
engineered veneer, dyed veneers or bamboo veneers.
Firstly, we choose the top quality wood veneer materials, after that cut them to strips,
then we use those thin wood veneer strips to weave them together according to the design patterns,
then bond with the kraft paper backing or fleece(non-woven fabric) backing to keep the finished full sheets are flat for apply.
Woven veneer is 100% handwork wood veneers, as a kind of new decorative wood products,
which is widely used for wood furniture, door skin, cabinet, background wall decoration,
veneered panels manufacturing, hotel decoration and other interior decoration.
Grains: Standard designs or customize designs
Thickness: 0.25-1.0mm
The big full sheets size: 2500*1250mm or custom orders.
We also provide OEM service, so you can get any sheets size(Length, Width) of woven veneer.
To make the fleece(non-woven fabric) backing or kraft paper backing can make the veneer sheets smooth and strong enough,
also more flexible and easy to apply.
Woven natural veneer
Raw materials are real natural wood veneers,
for example red oak, white oak, ash, walnut, cherry, birch, maple, sapele, ebony, teak, zebrano, etc.
The standard sheet size is 2500x620mm (2x8ft) and 2500x1220mm (4x8ft),
thickness can be 0.25mm to 0.9mm
You also can choose kraft paper or fleece as backing support materials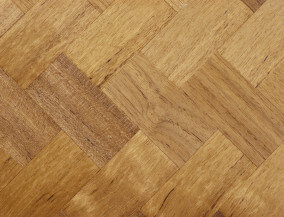 Woven myanmar teak veneer