Fully integrated kraft paper backed veneer supplier in China
Paper Back Veneer
is kraft paper backed wood veneer,
which uses the thin natural veneer or engineered wood veneer as the face layer veneers,
and then laminated with the kraft paper as the back support layer.
They are widely used for the fabrication of wood door, cabinet, furniture and woodworking DIY.
It is easy to apply, and the most important is the kerf (cutting edges) is much more clear.
Veneer Matching: Book match, Herringbone match, Slip match, Center match,
Balance match, Diamond match, Book&Butt match, Random match
Paper back natural veneer
Raw materials are real natural wood veneers,
such as red oak, white oak, ash, walnut, cherry, birch, maple, sapele, ebony, rosewood, teak, zebrano, etc.
The standard sheet size is 2500x610mm (2x8ft) and 2500x1220mm (4x8ft),thickness can be 0.2mm to 0.6mm
For 0.3mm and up thickness natural veneers, the strips need to edge splice to 610mm or 1220mm width,
then bond with kraft paper
Paper-backed veneers are widely used for woodworking, wood furniture, door, cabinet, and veneered panels face layer.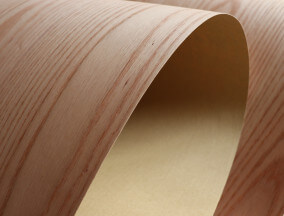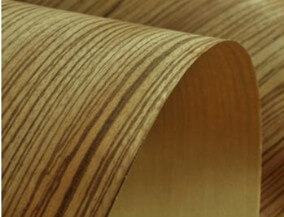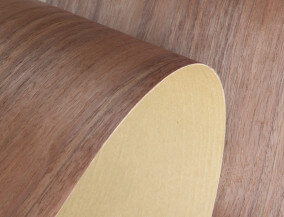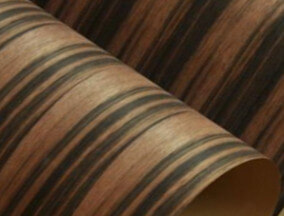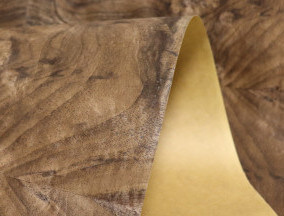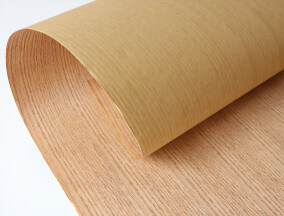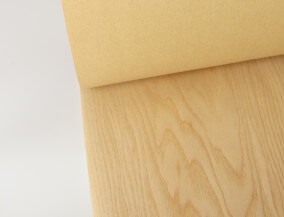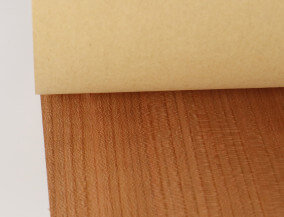 Paper back engineered veneer
Raw materials are engineered veneer,
such as white oak, grey oak, wenge, ash, walnut, cherry, ebony, rosewood, teak, zebrano, etc.
The standard sheet size is 2500 x 620mm (2 x 8 ft) and 2500 x 1240mm (4 x 8 ft),thickness can be 0.2mm to 0.6mm
Compare to natural wood veneers, engineered veneers will give you the consistency of colors and grains sheet to sheet
to matching the surface of your entire project