Edge Banding Veneer
Also know as finger-joint wood veneer, which uses natural wood veneer or engineered veneer as raw materials
We produce 15mm to 300mm width edgebanding veneer and wood veneers wrapping profile in thickness 0.3mm to 2.0mm
15mm to 60mm width veneers are used for edge banding, 60mm to 300mm width veneers for profile wrapping
We also can joint max 640mm width wood veneers to any length
Moreover, you also can find natural veneer edge banding, reconstituted veneer edge banding,
UV pre-finished veneer edge banding, natural veneer profile wrapping, reconstituted profile wrapping veneer,
UV pre-finished veneer profile wrapping
Types of edgebanding veneers
Veneer edge banding is a kind of woodworking accessories, the raw materials are real hardwood veneers,
such as red oak, white oak, grey oak, ash, walnut, cherry, birch, maple, sapele, ebony, rosewood, teak, wenge, etc.
They are widely used for wood furniture, door, cabinet, and veneered panels edge to keep them have the same solid wood looking.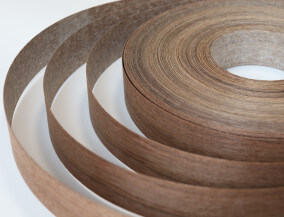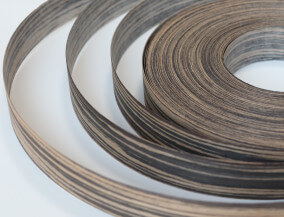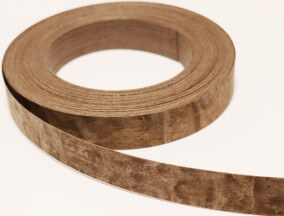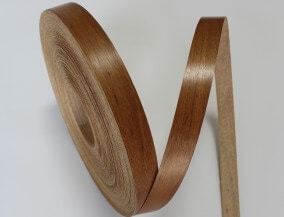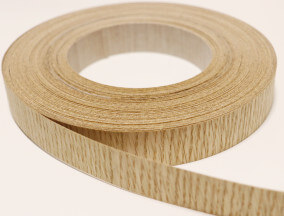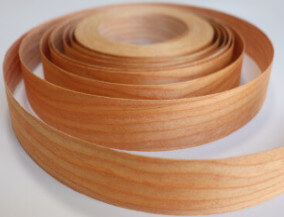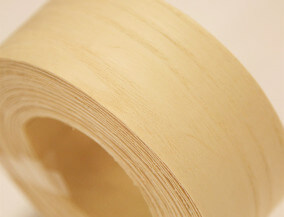 Types of profile wrapping veneer
Veneer profile wrapping is also for woodworking,
wrapping profile veneer also have the same technical process as the above edge banding veneer,
But the width is about 60mm to 300mm, also support with the non woven fabric (fleece) as the back layer.
They are mainly used to make the wood door profiles wrapping, wrapping face frame or molding.